President Obama is driven by hate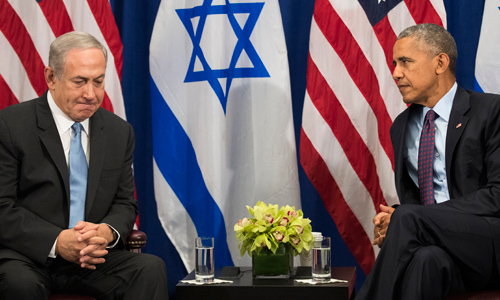 On Tuesday's Mark Levin show, President Obama is driven by hate and hates Israel like he hates America. Obama and his administration helped draft the anti-Israel UN resolution behind the scenes in the dark ,and then they let the UN vote through. The only friends that Israel has in America are conservatives. John Kerry went on and on about how the Israelis were to blame and that they were putting America at great risk. He's ignoring history and cherry picking the facts. In addition, Democrats are now organizing for a Trump impeachment and investigation. They are engaging in guerilla tactics on Capitol Hill. Later, if you are going to create an environment that prevents trade, not only will you destroy jobs, you destroy the economy. You can't tariff your way into prosperity. Also, former Ambassador John Bolton calls in to talk to Mark about Russia, Israel and defunding the UN. Finally, Daniel Horowitz calls in and tells Mark that he's hearing that Congress will not repeal Obamacare, they will repeal the funding mechanisms only. Congress will keep the heart and soul of Obamacare which will now be Obamacare light.
THIS IS FROM:
Conservative Review
Israel's Right To Build Homes Is Settled … Under International Law
Huffington Post
Impeaching Trump
Indivisible Guide
A Practical Guide For Resisting The Trump Agenda
NTK Network
Pelosi Seems Confused About the Role of the U.S. Senate
Twitter
General Motors is sending Mexican made model of Chevy Cruze to U.S. car dealers-tax free across border. Make in U.S.A.or pay big border tax!
The podcast for this show can be streamed or downloaded from the Audio Rewind page.

Mark Levin has become one of the hottest properties in Talk radio, his top-rated show on WABC New York is now syndicated nationally by Citadel Media Networks. He is also one of the top new authors in the conservative political arena. Mark's radio show on