Virginia Governor Declares State Of Emergency Ahead Of Gun-Rights Rally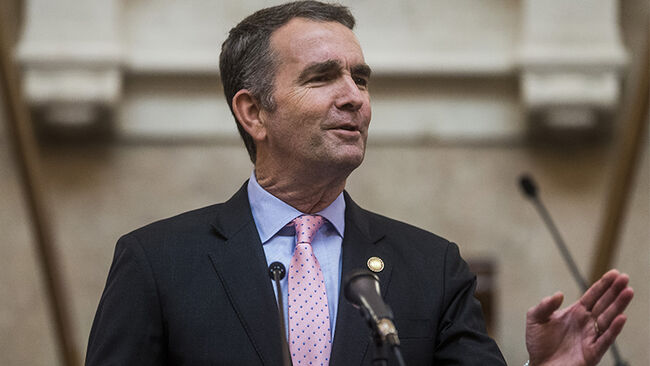 Virginia Governor Ralph Northam declared a state of emergency ahead of a gun-rights rally planned for next week in the state capital of Richmond. The order bans people from carrying firearms and other weapons on capitol grounds.
Northam warned that "out-of-state militia groups and hate groups [are] planning to travel from across the country to disrupt our democratic process with acts of violence."
"We have received credible intelligence from our law enforcement agencies that there are groups with malicious plans for the rally that is planned for Monday (January 20)," Northam said.
The rally is being organized by Virginia Citizens Defense League, and thousands of armed protesters are expected to show up to voice their concerns over a series of gun control bills proposed by legislators.
The Democrats won full control of the statehouse last year and vowed to enact new gun laws in response to a mass shooting in Virginia Beach. The proposals include an "assault weapon" ban, red flag laws, and universal background checks.
In response to the proposed gun control bills, many counties and towns across the state have declared themselves "second amendment sanctuaries" and have vowed not to enforce the new laws.
Photo: Getty Images

The Buck Sexton Show
Buck Sexton is a former political commentator for CNN, and previously served as national security editor for TheBlaze.com and host of "The Buck Sexton Show" on TheBlazeTV and TheBlazeRadio. He's a frequent guest host for The Rush Limbaugh Show,...
Read more